Independent, Trusted, Insured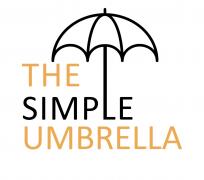 The Simple Umbrella
The Simple Umbrella - Payroll Made Simple
We are a dedicated Payroll Service that gives contractors, freelancers, and high earners the peace of mind that we are working diligently to ensure they get the most out of their earnings.
Navigating legislation, ensuring compliance, and ensuring payment should not be additional concerns after a hard day's work. Our umbrella options ensure that our clients receive a dependable service that assists them in selecting the best solution for their circumstances.
T: 0208 049 6016
The following registered company numbers confirm the companies that have been considered as part of the Professional Passport compliance review for The Simple Umbrella
12580396
Please check the details of the company you are dealing with as we have had instances of companies that have not been reviewed by us using similar names and this has caused confusion. If the company is not listed here then it has not been reviewed and we would ask you to let us know this through our
Report a Concern form
.
Back to top