Independent, Trusted, Insured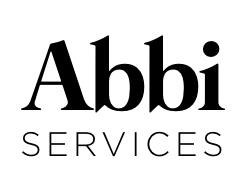 Abbi Services
At Abbi Services we offer employment solutions for contractors and freelancers – therefore allowing you to benefit from permanent employment but retain the flexibility and freedom contracting provides.
We strive to exceed your expectations by offering a hassle-free way to get paid at some of the lowest fees in the market with excellent service and true transparency. We'll look after all your Income Tax and National Insurance obligations, plus provide you with all the employment rights and benefits given to permanent workers.
Our core principles shape our efforts. We are dedicated to our clients and their desire to work on their own terms. Find out for yourself. Contact us today.
Back to top