Independent, Trusted, Insured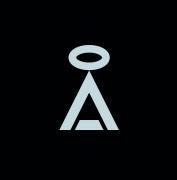 Alpha Saint
Alpha Saint is an umbrella you can trust. We are committed to provide a reliable service and designed to suit the needs and desires of our contractors.
Our umbrella business service eliminates the stress, difficulty, and paperwork associated with contracting, allowing you to relax while we handle everything.
Because contracting is not your typical 9-5 job, neither is our assistance. You will receive unrivalled help from a team of specialists.
Our customer support staff is standing by to answer any inquiries you may have.
T: 01787 722871
The following registered company numbers confirm the companies that have been considered as part of the Professional Passport compliance review for Alpha Saint
13577964
Please check the details of the company you are dealing with as we have had instances of companies that have not been reviewed by us using similar names and this has caused confusion. If the company is not listed here then it has not been reviewed and we would ask you to let us know this through our
Report a Concern form
.
Back to top