Independent, Trusted, Insured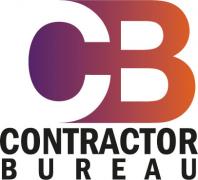 Contractor Bureau
Contractor Bureau has a combined experience of over twenty years in the recruitment industry and with this understanding are able to provide the best possible compliant umbrella service to you the contractor and your agency.
With the assurance of UK PAYE payroll, full employment rights and insurances, portal access for all documents including payslips and pay statements, same day payments and no fee to join or leave, we feel that Contractor Bureau provides the all round umbrella service leaving our workers able to concentrate on their roles.
Get in touch with us today to see how we can help – we look forward to hearing from you….
T: 0208 432 2725
The following registered company numbers confirm the companies that have been considered as part of the Professional Passport compliance review for Contractor Bureau
14142879
Please check the details of the company you are dealing with as we have had instances of companies that have not been reviewed by us using similar names and this has caused confusion. If the company is not listed here then it has not been reviewed and we would ask you to let us know this through our
Report a Concern form
.
Back to top