Independent, Trusted, Insured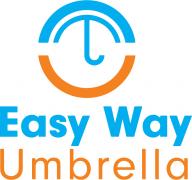 Easyway Umbrella
Easyway Umbrella provides a PAYE umbrella service for UK based contractors who want to be paid on time and hassle free – the Easyway. With 20+ years in working in payroll our management team have created a robust onboarding and payroll platform for UK contractors to flourish.
Working across a number of sectors Easyway is here to make your contracting life a simple one, making sure you are paid correctly, compliantly and consistently.
Our teams are made up of experts in each stage of the umbrella process, so your entire experience is guided by knowledgeable and skilled staff making sure each umbrella employee is a happy one.
What We Can Offer
Dedicated Account Manager
Expand your PSL by adding a professional, efficient and reliable umbrella PAYE partner
Regular updates on candidates' status
Fast set up process for all candidates
Secure and efficient payroll
Prompt response to audit requests
IR35, AWR and HMRC compliance
Prompt response to audit requests
Contact us today and one of our dedicated account managers will discuss the onboarding process with you and answer any of the questions or queries you have.
T: 0207 101 4953
The following registered company numbers confirm the companies that have been considered as part of the Professional Passport compliance review for Easyway Umbrella
13847181
Please check the details of the company you are dealing with as we have had instances of companies that have not been reviewed by us using similar names and this has caused confusion. If the company is not listed here then it has not been reviewed and we would ask you to let us know this through our
Report a Concern form
.
Back to top