Independent, Trusted, Insured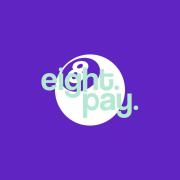 Eight Pay
Introducing Eight Pay, your ultimate partner for hassle-free contracting and freelancing. As a leading umbrella company, we specialise in providing a comprehensive payroll service that will simplify and optimise the way you work. With our expertise, you can enjoy the benefits of being a contractor or freelancer without the administrative burdens. We take care of all your payroll, tax, and compliance obligations, allowing you to focus on what you do best – delivering exceptional work to your clients.
T: 0203 026 2646
The following registered company numbers confirm the companies that have been considered as part of the Professional Passport compliance review for Eight Pay
14393320
Please check the details of the company you are dealing with as we have had instances of companies that have not been reviewed by us using similar names and this has caused confusion. If the company is not listed here then it has not been reviewed and we would ask you to let us know this through our
Report a Concern form
.
Back to top