Independent, Trusted, Insured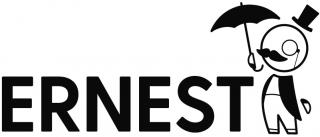 Ernest Umbrella
Ernest umbrella, a stress-free umbrella company
We are here to take away all those headaches and responsibilities of paperwork. Leaving you to focus on the job at hand.
Here at Ernest umbrella, we provide temporary workers with a fully compliant payroll solution.
Working as a contractor can be very confusing. It's our job to understand the ever-changing legislation so you don't have to. We minimise the hassle and paperwork involved in contracting so you can spend time doing what you do best. Our main objective is to keep you compliant whilst getting you paid on time, every time!
T: 0161 518 6731
The following registered company numbers confirm the companies that have been considered as part of the Professional Passport compliance review for Ernest Umbrella
14104089
Please check the details of the company you are dealing with as we have had instances of companies that have not been reviewed by us using similar names and this has caused confusion. If the company is not listed here then it has not been reviewed and we would ask you to let us know this through our
Report a Concern form
.
Back to top