Independent, Trusted, Insured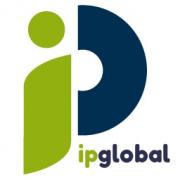 IP Global
Working throughout the UK, across several of sectors, IP Global's dedication to compliance has helped us develop strong agency partnerships ensuring the contractor receives the highest standard of service.
With over 40 years' experience in the umbrella space, our reliability and professional approach ensures we meet and exceed the contractors needs every step of the way.
Our onboarding process is both easy and stress free ensuring a smooth transition from your current arrangements to becoming an employee of IP Global.
Simple online sign up service
Instant same day payments
Agency reimbursed expenses
Extensive insurance coverage
Highly competitive margins
T: 0151 601 4610
The following registered company numbers confirm the companies that have been considered as part of the Professional Passport compliance review for IP Global
08948214
Please check the details of the company you are dealing with as we have had instances of companies that have not been reviewed by us using similar names and this has caused confusion. If the company is not listed here then it has not been reviewed and we would ask you to let us know this through our
Report a Concern form
.
Back to top