Independent, Trusted, Insured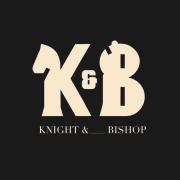 K & B Umbrella
Welcome to Knight & Bishop, where strategy meets protection under our dynamic and versatile umbrella company. At Knight & Bishop, we believe in building long-term relationships with our clients. We ensure prompt payment processing, so you can count on receiving your hard-earned money accurately and on time. Our commitment to compliance means that you can have peace of mind, knowing that your taxes and National Insurance contributions are managed correctly.
T: 0330 122 9912
The following registered company numbers confirm the companies that have been considered as part of the Professional Passport compliance review for K & B Umbrella
14581885
Please check the details of the company you are dealing with as we have had instances of companies that have not been reviewed by us using similar names and this has caused confusion. If the company is not listed here then it has not been reviewed and we would ask you to let us know this through our
Report a Concern form
.
Back to top