Independent, Trusted, Insured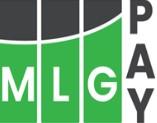 MLG Pay
MLG PAY provides a PAYE umbrella solution that minimises administration and helps us stand out from the crowd. Our expertise, reliability and efficiency makes us the perfect partner. Our objective is to ensure continuing worker satisfaction, but we also want to aid and assist agencies in any way we can. Our services are designed to make the process as easy and efficient as possible for everyone involved. To arrange a free, no obligation chat with one of our relationship managers, contact MLG PAY today!
T: 01233 439181
The following registered company numbers confirm the companies that have been considered as part of the Professional Passport compliance review for MLG Pay
13638833
Please check the details of the company you are dealing with as we have had instances of companies that have not been reviewed by us using similar names and this has caused confusion. If the company is not listed here then it has not been reviewed and we would ask you to let us know this through our
Report a Concern form
.
Back to top