Independent, Trusted, Insured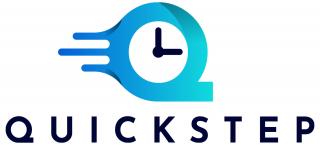 Quickstep
Quickstep Contracting Services have been an umbrella company since 2015 and we offer a low-cost umbrella payroll service with high levels of service.
Since then, we continued to grow and now offering a variety of contracting solutions tailored to meet individual and client needs. Services we offer are Umbrella PAYE and self-employed construction industry scheme.
We are focused to provide an efficient, flexible, and reliable service whilst ensuring that you remain fully complaint with all the regulatory standards required for successful contracting.
T: 03333 448020
The following registered company numbers confirm the companies that have been considered as part of the Professional Passport compliance review for Quickstep
09412181
Please check the details of the company you are dealing with as we have had instances of companies that have not been reviewed by us using similar names and this has caused confusion. If the company is not listed here then it has not been reviewed and we would ask you to let us know this through our
Report a Concern form
.
Back to top