Independent, Trusted, Insured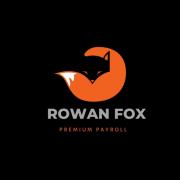 Rowanfox
Are you in search of top quality, premium payroll? Look no further as Rowanfox can meet your exact needs. Our system is tried and tested to provide an effective model for the contracting workforce that is both compliant and efficient for our entire supply chain. If you would like to speak with someone directly and get a quotation, please call us on 02920 090679 or visit our website Rowan Fox - Premium Payroll (rowan-fox.co.uk). We can't wait to hear from you!
T: 02920090679
The following registered company numbers confirm the companies that have been considered as part of the Professional Passport compliance review for Rowanfox
13535791
Please check the details of the company you are dealing with as we have had instances of companies that have not been reviewed by us using similar names and this has caused confusion. If the company is not listed here then it has not been reviewed and we would ask you to let us know this through our
Report a Concern form
.
Back to top