Independent, Trusted, Insured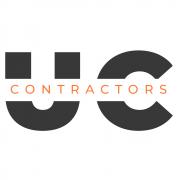 UC Contractors
Hi! I'm Mark, Director of UC Contractors and our aim is to make the lives of contractors and recruiters simpler, easier and more efficient. We've carefully developed our umbrella payroll system to be intuitive, automated, customer friendly and transparent for everyone involved. Plus we've added a bunch of safeguarding features that protect the very essence and structure of contractor employment, payroll and lifestyle. We're in it for the people – the hard working, irreplaceable agency workers of the UK and the uber-resilient recruiters who support them. We're affordable, friendly, reliable, experienced and honest, what more do you need from your next umbrella company? Let's chat!
T: 0207 183 9132
The following registered company numbers confirm the companies that have been considered as part of the Professional Passport compliance review for UC Contractors
08594185
Please check the details of the company you are dealing with as we have had instances of companies that have not been reviewed by us using similar names and this has caused confusion. If the company is not listed here then it has not been reviewed and we would ask you to let us know this through our
Report a Concern form
.
Back to top