Independent, Trusted, Insured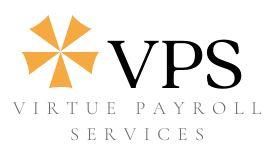 Virtue Payroll
Virtue Payroll Services offers a fresh and clean approach to the Umbrella Service Market.
What differentiates us is our highly knowledgeable payroll experts coupled with a world class service underpinned with a vision to build long term relationships with both our contractors and clients.
Virtue combines great customer service with compliance by providing to all its contractors:
Simple registration process
Highly trained payroll team
Efficient and compliant payroll
Responsive and reactive customer service
Dedicated portal and app functionality
Multiple weekly payments to ensure you receive your pay on time
Statutory employment rights
Weekly payslips and text messaging to keep control of your pay
Insurance while on assignment
Our contractors and customers are the core of our business. Our commitment to excellent customer service is at the heart of what we do.
Our client services team will handle all of your payroll and paperwork, making tax and NI contributions to HMRC on your behalf. We have a dedicated payroll and customer service team ready to answer any questions or queries regarding all aspects of your payroll.
Do you want to discuss your options? Contact Virtue payroll today and one of our friendly and supportive team will be happy to help.
T: 0203 758 9500
The following registered company numbers confirm the companies that have been considered as part of the Professional Passport compliance review for Virtue Payroll
13555690
Please check the details of the company you are dealing with as we have had instances of companies that have not been reviewed by us using similar names and this has caused confusion. If the company is not listed here then it has not been reviewed and we would ask you to let us know this through our
Report a Concern form
.
Back to top