Independent, Trusted, Insured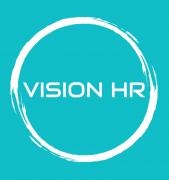 Vision HR
What makes our PAYE services different? We put you first, every time. Our aim is to provide the standard of customer care that we would want for ourselves.
Our PAYE umbrella services are flexible and respond to your everchanging contracting needs – whether you are on a short or a long-term assignment or you require weekly or monthly pay, we are here to help and support you throughout your entire contracting journey.
T: 0203 691 3222
The following registered company numbers confirm the companies that have been considered as part of the Professional Passport compliance review for Vision HR
13468933
Please check the details of the company you are dealing with as we have had instances of companies that have not been reviewed by us using similar names and this has caused confusion. If the company is not listed here then it has not been reviewed and we would ask you to let us know this through our
Report a Concern form
.
Back to top