Independent, Trusted, Insured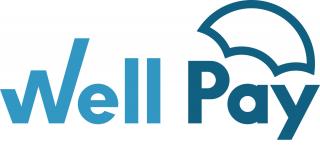 Well Pay Group
Here at Well Pay, we keep your contracting and locum life simple and hassle-free by providing a fully HMRC compliant service.
Our extensive list of benefits speaks for itself, from insurances, full statutory employment rights, claiming legitimate expenses to multiple payrolls runs daily.
We ensure you get paid on time, every time, as we fully commit to provide a reliable service.
Why Well Pay?
You may ask yourself, why is Well Pay better than the other Umbrella companies out there?
All legal, employment, tax and contractual obligations taken care of
Greater earning power – Maximise your take home pay
Claim legitimate expenses
Statutory benefit entitlement including holiday, sick, maternity, and paternity pay
Get paid quickly, accurately and on time, we run daily payroll
Benefit from employment rights and Professional Indemnity and Employers / Public Liability insurances
Online secure portal
Entitlement to work-based pension contributions
Fully compliant with HMRC, Taxes and employment legislation.
Well pay dedicated care team
No under/over payment of tax notices from HMRC by using the correct tax code on time.
Easier to get a mortgage compared with various PAYE assignments during the year.
Free Wealth management advice (worth £1200) provided by independent financial advisor to maximise take home
No Set up or exit fees
Agencies approved Umbrella
T: 0161 637 0128
The following registered company numbers confirm the companies that have been considered as part of the Professional Passport compliance review for Well Pay Group
11259733
12532975
11258343
Please check the details of the company you are dealing with as we have had instances of companies that have not been reviewed by us using similar names and this has caused confusion. If the company is not listed here then it has not been reviewed and we would ask you to let us know this through our
Report a Concern form
.
Back to top