Independent, Trusted, Insured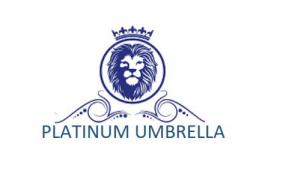 Platinum Umbrella
Working with the Team
Platinum Umbrella Ltd is a fast-growing umbrella services company in East London and a major player in the temporary employment business supply chain for number of years.

We have worked with thousands of contractors and recruitment agencies, serving with a range of industries, including Healthcare, Hospital appointments, IT services, Teachers and Banking sectors. Since we have been involved in business, we have been determined that our organisation remains focused, responsive, and flexible to meet the client's needs.
Everyone in the team at Platinum Umbrella Services has a passion for delivering the best support for our agency clients and contractors. In the best interests of our clients, we review our processes regularly to ensure they we meet your requirements.
Client focus, compliance, communication and great service are our core value and you can be sure that our team will always walk the extra mile to pay every contractor on time.
These are few reasons to choose our services including:
Full compliance with all PAYE and NI requirements
Full compliance with Agency Workers Regulations
Fully compliant expenses policy
Same-day payments as standard
SMS payment notification as standard
Personal Account Manager
Statutory Sick Pay
Maternity or Paternity Pay
Pension Contributions
Holiday Pay
No cost for joining or leaving
We endeavour to achieve our vision 'Contracting Made Simple'.
Call now and speak to one of our advisors
T: 0208 514 2678
Back to top