Independent, Trusted, Insured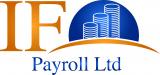 IF Payroll
IF Payroll was set up in 2018 in response to the changes in the UK contractor market created by the IR35 Public Sector rollout. We are strong advocates for registration and regulation of payroll companies to protect workers, agencies and end clients.
Along with our mantra of 'A transparent, honest and efficient service', our experience adds real value to the supply chain, ensuring the workers can benefit from
Rapid sign-up


Timesheets and payroll managed promptly


An educated team who can answer and deal with all enquiries

We are proud to be accredited by Professional Passport and we look forward to discussing your business needs.
T: 0203 740 6077
The following registered company numbers confirm the companies that have been considered as part of the Professional Passport compliance review for IF Payroll
08945857
Please check the details of the company you are dealing with as we have had instances of companies that have not been reviewed by us using similar names and this has caused confusion. If the company is not listed here then it has not been reviewed and we would ask you to let us know this through our
Report a Concern form
.