Independent, Trusted, Insured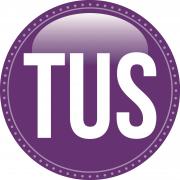 TUS Umbrella
As an independent PAYE umbrella company our ethos is centred on offering an approachable, personal service, provided by our knowledgeable, experienced and dedicated team. We are always happy to assist you and go the extra mile to make sure you understand the full umbrella process and exceed your expectations. We pride ourselves on jargon free communication to ensure full transparency at all times.
T: 01462 600581
The following registered company numbers confirm the companies that have been considered as part of the Professional Passport compliance review for TUS Umbrella
09655467
Please check the details of the company you are dealing with as we have had instances of companies that have not been reviewed by us using similar names and this has caused confusion. If the company is not listed here then it has not been reviewed and we would ask you to let us know this through our
Report a Concern form
.