Independent, Trusted, Insured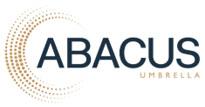 Abacus Umbrella
Abacus Umbrella Ltd are a provider of Umbrella employment solutions. We take the complications out of all your payroll administration to ease up more time for you. Not only do our contractors have the benefit of an extremely competitive weekly rate, they also have access to their own rewards program where they, when signed up, receive discounts on many high street stores, online retailers, a fuel card and more. Abacus Umbrella Ltd have invested in what we feel is one of the best software systems and teamed up with one of the top pension providers. Each contractor has access to a secure online portal available 24/7 for access to their employment record and to complete any tasks.
It is our aim to keep things simple and easy, we won't overwhelm you with too much information.
In short: We provide simple, effective Umbrella solutions for agencies and contractors across the board.
T: 01638 490410
The following registered company numbers confirm the companies that have been considered as part of the Professional Passport compliance review for Abacus Umbrella
12581213
Please check the details of the company you are dealing with as we have had instances of companies that have not been reviewed by us using similar names and this has caused confusion. If the company is not listed here then it has not been reviewed and we would ask you to let us know this through our
Report a Concern form
.
Back to top