Independent, Trusted, Insured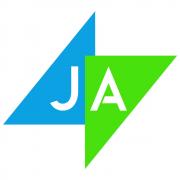 Just Accounts
JustAccounts is a UK based company founded in 2010, setting out to produce an efficient accounting platform specifically for contractor accountants.
We design and distribute a cloud based accounting platform, which allows contractor accountants to run payroll, complete VAT Returns, manage client's expenses and much more. Created to be tailored to the needs to both the accountant and the contractor, the platform is completely white labelled and bespoke, meaning the colour scheme, branding and available features are entirely controlled by the accountant and how their processes operate. Available on any device, the platform can be accessed wherever your contractors may be.
Our Client Services, JACS can also help with back office solutions, from the moment you receive a lead, through to payroll and RTI submissions.
Our main mission is helping our clients to grow fast, maximise their own time and resources and be ready to scale up when the time is right. We have always understood the value of the work delivered by accountants to the contractor community across the UK, and we are focused on continually helping our clients to establish better client relationships, automation, scalability and compliance.
T: 01942 721397
Back to top